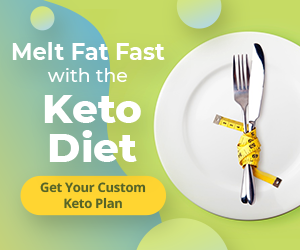 The vaccination campaign in retirement homes and nursing homes is being looked forward to. However, professionals wonder about the schedule, the modalities as well as the collection of the consent of their residents, not always in full possession of all their cognitive means.
France is gradually unveiling its vaccine strategy which should begin at the end of December according to Prime Minister Jean Castex. Among the priority people in the French plan: the elderly, and more particularly residents of Ehpad (accommodation establishment for dependent elderly people) who have paid a heavy price to the epidemic of Covid-19. These have represented nearly half of the deaths recorded in France since the start of the pandemic, with 25,000 deaths for a total of 60,000.
>> Also read on France24.com: "The coronavirus in nursing homes (1/3): 'It's no longer work but survival'"
Based on this observation, the French government has put this public at the heart of the first phase of vaccination. This "will be spread over a period of six to eight weeks, to take into account the twenty-one day period. [entre les deux injections nécessaires à la vaccination]", explained the Prime Minister. It concerns" the oldest people accommodated in establishments such as nursing homes ", that is to say approximately one million French people.
"We will receive the vaccine from the pharmacies with which we usually work. The vaccination will be carried out by the treating doctor of our establishment or the coordinating doctor. The vaccine will come to the residents", explains Eve Guillaume, director of the public nursing home Lumières d'Automnes in Saint Ouen, near Paris, interviewed by France 24. "We must consider reinforcing doctors, because many establishments do not have any at their disposal. These are difficult resources to recruit. reinforcement of city doctors. "
On vaccines, "we must inform correctly" to convince
The government calendar worries and nevertheless questions professionals:
"As an experiment, here or there, we may be able to (start) at the end of December, but I would be extremely careful", tempered this week on France Inter Pascal Champvert, president of the association of directors of retirement homes AD -PA.
"The bulk of the vaccination campaign", for the 7,000 nursing homes in France, will start rather "in the second week of January", also estimated on RTL Florence Arnaiz-Maumé, general delegate of the union of private establishments Synerpa.
>> Also read on France24.com: "The coronavirus in nursing homes (2/3): a director tells about his 'crisis management'"
Each resident can only be vaccinated after a prior medical consultation intended to inform them of possible risks and obtain their consent. So many steps that make professionals in the sector say that the end of December deadline seems difficult to meet, at least on a large scale, knowing that the real "start" will have to wait anyway for the marketing authorization. from the European Medicines Agency, and an opinion from the High Authority for Health.
A difficult gathering of consent?
In the next few days, the authorities should send professionals a protocol specifying the procedure to be followed, including long-awaited directives on how to obtain the consent of elderly people with cognitive disorders, such as Alzheimer's disease.
These patients constitute between one-third and two-thirds of residents, depending on the establishment, and the legal framework that must be applied to them is not always clear, because most are not placed under guardianship or curatorship.
AFP illustrates this case of conscience with an example. Solange, 90, resident in a nursing home in Bas-Rhin, is now unable to decide for herself
"She doesn't understand what's going on. I have to explain to her every time why I'm wearing a mask," sighs her son Frédéric, 58 years old.
It is up to the latter to decide as the guardian of the old lady.
"The doctor just asked me for my agreement, and I said yes", explains Frédéric, who notes that his mother, when she could still decide alone, "was not against, since she was vaccinated every years against the flu ".
>> Also read on France24.com: The coronavirus in nursing homes (3/3): the unbearable expectation of families
A point of comparison approved by Eve Guillaume, who does not worry too much about obtaining consent.
"We are used to obtaining the consent and consent of residents. We do it regularly for the flu vaccine and other medical procedures," explains the director of nursing home. "If the residents are not able to give their consent, we will discuss with the family or with their guardians. The whole difficulty will be to obtain the consent of these people, since during the festive period it will perhaps be be less easy to reach them. "
Several representatives of the sector, anxious to avoid any subsequent dispute, demand that the consent be formalized in writing. Others are opposed to it, like the National Association of coordinating doctors in nursing homes (MCOOR) "For its president, Doctor Gaël Durel, this formalism" risks increasing the distrust of residents and their families [envers le vaccin]", he says." When I prescribe a Doliprane, I do not ask for a written consent from the person. "
A mistrust to fight
According to Le Monde, the first surveys carried out by some directors of nursing home indicate that barely 25% to 30% of their residents would be candidates for vaccination, another third is hesitant, the last fiercely opposed. The government intends to fight this distrust by disseminating information about the vaccine.
Mistrust can also concern employees of nursing homes: according to an internal survey recently carried out by Fehap – which represents non-profit private establishments – 76% of caregivers do not wish to be vaccinated. The residents themselves are only in favor of a narrow majority of 53%.
"The rate of nursing staff who wish to be vaccinated is really very low", deplores Eve Guillaume who, for her part, wishes to be vaccinated "when her turn comes". "The challenge will be to inform with all the transparency possible. The caregivers are not in the first priority circle, comma which leaves us time to inform them [et les convaincre]".
>> Also read on France24.com: Covid-19: vaccination in France must fight against the virus of mistrust
A survey carried out a few days ago by the IFOP institute for Sunday newspaper revealed that 59% of those polled did not intend to be vaccinated with recent Covid-19 vaccines. In other words, six out of ten people. However, the authorities seek through the vaccine to reach a threshold of immunization of the population high enough to control the epidemic. The Scientific Council has set this threshold at 65%.
"Some are afraid to serve as guinea pigs. We wait to be really reassured," Georges Gerfault, 95, who lives in a retirement home in Créteil, near Paris, told AFP.
However, "of course we want to be freed from the virus, because we are fed up with no longer seeing our children and grandchildren", continues the old man. "If the vaccine works, we will be freed," he hopes.
With AFP