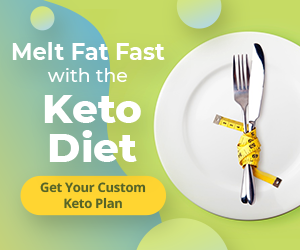 I was born in Salford and worked for many years in the city, but after a long absence I returned recently for a brief visit. I actually visited Swinton which is a separate place in the town of Salford and is home to a small, busy shopping center and the administrative offices of the Salford Council.
Famous Salford resident LS Lowry, who painted famous images of "match rod men and match rod cats and dogs" was actually a longtime resident of Swinton and lived on Station Road in proximity.
Swinton, and in particular Station Road, are also famous for a Rugby League team which was once one of the biggest names in the game and which, in 1927/28, was one of only three clubs to have won all four cups played in one season. Their successful 1960s team won the championship twice with stars including Alan Buckley, John Stopford and Ken Gowers.
Station Road has been the site of many international matches between Great Britain and other nations, especially Australia for the Rugby League Ashes. It was once called the "Australian Cemetery" because for many years Australia could not win there.
In 1930 at Swinton, in the decisive third Test with a very unusual score of 0-0 and time was running out, Australian half-back Joe "Chimpy" Busch picked the score in what appeared to be a winning game and a winning try. Ashes. Busch and his team were jubilant but the referee consulted with the linesman and reversed his original decision.
In 1948 the second test match was played at Station Road and before the match the Australian players paid tribute in the corner where "Chimpy" Busch was denied but they lost the match 17-6 and The Ashes with . Station Road, once again turned out to be the graveyard of the Australians.
In 1950, Australia won the Ashes for the first time since 1920 when they won a 2-1 series at home, but Great Britain recaptured them in 1952 at Station Road.
CLICK HERE to see pictures
In 1963, the Australians finally won at Station Road and became the first Australian team to win an Ashes away from home series. The result was a massacre of 50-12 which was a record score at the time. Station Road was no longer an "Australian cemetery".
In 1992, the famous Swinton club had fallen on hard times and the directors at the time decided to sell the land to a housing company to pay off the debts. No consultation process has taken place with supporters, local council or Rugby League authorities. It was an act of betrayal and betrayal.
The Rugby League team is still called Swinton, but has since played its matches in various locations including Bury FC and Sedgeley Park UK and has struggled ever since. They are currently enjoying their best season in many years and are leading the Championship 2. They play their matches at The Willows, which is the home of their fierce rivals, Salford, but at least it is close to their traditional home. There is talk of their move to a new purpose-built stadium nearby. Let's hope so
Station Road is now an indescribable housing estate and during my visit I saw no mention of its importance in Rugby League history. There was no sign, no commemorative plaque or even roads bearing the names of famous players from Swinton, Great Britain or Australia. It's a shame.