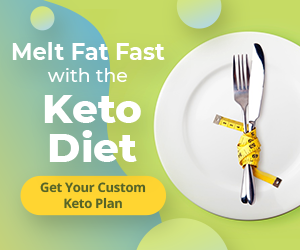 Barbados is located approximately 100 miles east of the Windward Island chain which runs from St Martin to Trinidad and Tobago. This proximity to the neighboring islands offers an ideal opportunity to discover another flavor of paradise in less than 30 minutes by plane. We recently visited the lush, verdant island of St. Lucia, opting for a "BodyHoliday" at Le Sport resort located on the northern tip of Gros Islet Island.
Le Sport is all-inclusive, but don't let this all-you-can-eat stereotype give you the wrong impression: it's an experience you'll remember for the world-class cuisine, highly trained and efficient staff, and revitalizing spa, Oasis. There are three restaurants to choose from at Le Sport, all under the watchful eye of accomplished and highly organized Executive Chef Daniel Echasseriau. There is a seaside grocery store, offering delicious salads, sandwiches and light meals. The Cariblue is the resort's main dining room, serving breakfast, lunch, and dinner. Highlighting the abundance of fresh local fruits, vegetables and seafood available in St. Lucia, Cariblue's innovative and authentic ethnic fusion in an overwhelming amount of well-presented buffet selections is an epicurean delight. The efficiency and quick smiles of the highly trained staff are on par with any Caribbean resort.
But it's Tao, Sport's signature restaurant, that deserves the highest praise. Recently awarded the AAA Diamond rating, the prestigious distinction bestowed on restaurants that meet exacting quality standards in service, decor, ambiance and cutting-edge cuisine, Tao is truly a world-class restaurant. Tao creates an absolutely delicious culinary art-based gourmet feng shui from fresh local ingredients with a Pacific Rim mix. Trilogy of Scallop, a mouthwatering blend of citrus scallop ceviche, grilled scallop on filo pastry and scallop skewers enriched with Teriyaki sake sauce has been brilliantly crafted. "The Sultan Fainted" brings a salad of roasted eggplant with cumin and tomatoes with a goat cheese fondant and a black olive tapenade. The freshness of the ingredients, subtle layer after layer of flavor, will indeed make the knees weak. All entrances are luxurious sculpted displays fashioned with an obsession with perfection.
The entrees take on a whole new dynamic of culinary nirvana as the meat ying of menu items such as taro dauphinoise-flavored tamarind lamb, miso pork tenderloin, duck supreme with whispers of truffle oil meet seafood yang from Mahi Mahi poached olive oil, medallion of yellow tuna with sublime seafood tagine
The European background and traveling palate of Executive Chef Daniel Echasseriau are the driving force behind the wildly imaginative menu creations. Restaurant owner Jesse Joseph presides over the dining room, moving gracefully from table to table, and leads his exceptional team of first-class waiters, who are informative and eager to please.
Reservations are an absolute must for Tao, which is open to guests of the property as part of its resort fee as well as the general public.