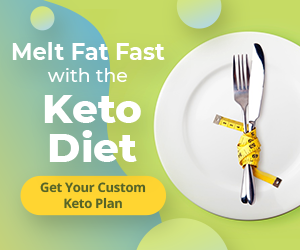 Already prosecuted for rapes on four women, Tariq Ramadan was indicted on Thursday for rapes dating back to 2013-2014 and denounced by one of his first accusers, Mounia Rabbouj, according to the lawyers of the Islamologist. His lawyers evoke "a formal indictment", the defense of his accuser describes it as a "strong turning point".
Islamologist Tariq Ramadan, already prosecuted for rape of four women, was indicted, Thursday, October 22, for the same facts on a fifth woman. Dating back to 2013-2014, these sexual assaults were denounced by one of its first accusers, Mounia Rabbouj, AFP learned from Tariq Ramadan's lawyers.
This indictment had already been requested in spring 2018 by the Paris prosecutor's office, but the judges had suspended their decision on the case of this former escort-girl. At the time, his testimony had led the Islamologist, then in detention, to admit for the first time extra-marital relations, according to him "consented".
"A formal indictment"
"There is no new element" in the investigation for two years, "it is a formal indictment to be able to organize the confrontation soon", commented the defense lawyers, Masters Nabila Asmane, Ouadie El Hamamouchi and Philippe Ohayon, at the end of the interrogation at the Paris court. "It is not the word of Tariq Ramadan against that of this woman, it is this woman against her own grave and concordant lies", they added.
For the plaintiff's lawyer, "it is obviously a satisfaction" and a "strong turning point". "The investigations have shown how much the word of my client was as reliable as it was constant", reacted Me Éric Morain.
"The code of criminal procedure does not recognize formal indictments: only serious and concordant clues, which the judges have now fully observed," he replied.
Adultery with this woman
The testimony of Mounia Rabbouj, known to have been the protagonist of the so-called Carlton procuring trial, alongside former IMF boss Dominique Strauss-Kahn, played an important role in the affair.
This 47-year-old woman had lodged a complaint in March 2018 against the Islamologist, accusing her of having raped her nine times in France, London and Brussels, from 2013 to 2014.
Tariq Ramadan, 58, was then imprisoned since his indictment on February 2, 2018 for the rapes denounced by two first accusers.
Forced by Mounia Rabbouj's story, the Islamologist admitted on June 5, 2018, adulterous relations with this woman and former mistresses who testified.
He had submitted more than 300 videos and more than 1,000 photos for convince the judges that it was a consensual relationship, and the magistrates did not then indict him.
A third and fourth indictment, for suspicion of rape of two other women in 2015 and 2016, were pronounced last February against the Islamologist.
His judicial control was recently lightened, with a score twice a month at the police station, and the authorization to comply with summons from the Swiss justice. A rape procedure, parallel to the French procedure, has been open in Geneva since 2018.
With AFP