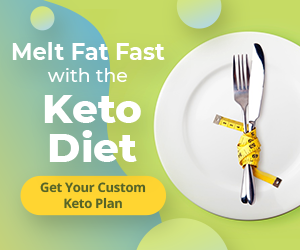 The origins and history of tennis in Argentina can be traced back to the development of the rail system in the country.
The Argentine rail system was developed by the British who wanted to ship goods from Argentina to the United Kingdom. During this time, British immigrants working on the rail system introduced tennis (polo and golf) to Argentina. As a result, most, if not all, tennis clubs in Buenos Aires are on the train line side.
One of the most traditional tennis institutions in Argentina is the Buenos Aires Lawn Tennis Club. Founded in 1892, Tennis Cathedral has hosted numerous Davis Cup matches and ATP tournaments. Players like Guillermo Vilas, Jose Luis Clerc and Victor Pecci used to train, train and play tennis on the same courts that Gaston Gaudio does today, for example.
Since 1921, tennis in Argentina has been regulated by the Argentine Tennis Association (Asociación Argentina de Tenis). In Argentina, tennis is played on clay like at Roland Garros.
Compared to Hardcourts (U.S. Open, Australian Open), Grass (Wimbledon) and Carpet surfaces; Red clay is slower and with a much higher ball bounce. These characteristics help players have more time to reach and return each shot, making it harder to hit winners in a tennis match.
In addition, the red clay surfaces allow players to slip and retrieve this otherwise difficult ball to hit.
For almost ninety consecutive years, Argentina have competed for the Davis Cup trophy. With more than fifteen years in the world group, Argentina was semi-finalist in 1980, finishing second twice (1981 and 2006). For the past seven years, Argentina have competed in the world group, each time qualifying for the quarter-finals and becoming number two in the Davis Cup standings by the ITF. In September 2008, Argentina again competed for the Davis Cup final. Argentina versus Russia.
Although Enrique Morea in the 1940s and 1950s was one of the best Argentinian tennis players of all time, it wasn't until the 1970s that tennis became a popular sport in Argentina. Guillermo Vilas changed and transformed tennis forever in Argentina. In fact, along with Diego Maradona, Vilas is one of the most important sports figures in Argentina.
Vilas has inspired many other players who follow his success like José Luis Clerc and Gabriela Sabatini. In 1977, Vilas won 12 titles including Roland Garros and Forest Hills. In the same year, Argentina defeated the US Davis Cup team and made it to the semi-finals for the first time. It was the time of big names in tennis history like Bjon Borg, Jimmy Connors, Yannick Noah, Vitas Girulaitis and John McEnroe.
The tennis exploits achieved by Guillermo Vilas and Gabriela Sabatini resulted in their induction into the International Tennis Hall of Fame!
In recent years, Argentina has become an international powerhouse of top professional tennis players in ATP and Sony Ericsson WTA. In addition to having two Hall of Fame players, Argentinian tennis players like David Nalbandian, Guillermo Cañas, Juan Mónaco, José Acasuso, Gisela Dulko, Maria Emilia Salerni, Guillermo Coria, Gastón Gaudio, Paola Suárez, Mariano Puerta, Agustin Calleri, Juan Martin Del Potro, Ignacio Chela and Eduardo Schwank are good examples of such power in Argentine tennis.
Coaching in Argentina is also very important. In addition to the best professional tennis players, Argentina also has many recognized and recognized tennis coaches. Some of them are Carlos Rodríguez (Justin Henin), Martín Jaite (David Nalbandian), Hernán Gumy (Gustavo Kuerten, Marat Safin) and Horacio de la Peña (Fernando González).
No less important are the victories of players like David Nalbandian and Guillermo Cañas over the best tennis player of all time, Roger Federer.
With nearly a century of play, Tennis in Argentina has a long and successful history full of trophies and medals making this country a great place for a wonderful and memorable tennis vacation in the heart of South America.
The history of tennis in Argentina evolves with sport. New players, new techniques, new materials and new technologies combine to make tennis what it is.
See you soon on the courts!