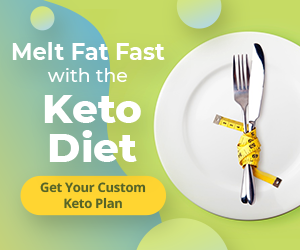 The Ethiopian Prime Minister assured Thursday that the army had defeated the separatist forces in western Tigray. The fighting has already pushed more than 11,000 Ethiopians to take refuge in the last 48 hours in eastern Sudan.
The federal army would have gained ground. Ethiopian Prime Minister Abiy Ahmed said Thursday, November 12, that the military had defeated separatist forces in western Tigray, accusing them of having engaged in atrocities.
"The western region of Tigray has been liberated," he writes on Twitter. "In these liberated areas, the army is now providing assistance and humanitarian services. It also feeds the population," he added. With communications cut off and the media banned from visiting Tigray, it has not been possible to verify these claims, and the Tigray People's Liberation Front (TPLF) has so far made no comment.
The fighting and airstrikes in this region of northern Ethiopia, bordering Eritrea and Sudan, have hundreds of deaths and pushed thousands of people to seek refuge in Sudan since the beginning of the month. They also rekindled the country's ethnic divisions and raised questions about Abiy Ahmed.
>> To read also: "In Ethiopia, a political conflict which turns to the war"
At 44, the youngest African leader was awarded the Nobel Peace Prize last year for helping to resolve the conflict with Eritrea.
Abiy Ahmed accuses the TPLF of having started hostilities by attacking a federal army base and defying its authority. For their part, the Tigrayans denounce the oppression and discrimination of which they claim to be victims.
Tigray State has a population of around 5 million, and the humanitarian situation was already difficult before the conflict, with some 600,000 people dependent on food aid. Ann Encontre, representative of the United Nations refugee agency (UNHCR) in Ethiopia, told Reuters that discussions were underway with the two sides to secure the opening of "humanitarian corridors".
The Ethiopian parliament has also lifted the parliamentary immunity of some 40 of its members, including the president of the regional executive of Tigray, Debretsion Gebremichael.
More than 11,000 Ethiopians flee to Sudan
Some 150 people suspected of preparing "terrorist attacks" on behalf of the TPLF have been arrested in Addis Ababa and other parts of the country, announced for its part the crisis unit "state of emergency" recently created by the government.
The fighting has already pushed more than 11,000 Ethiopians to take refuge in the past 48 hours in eastern Sudan, bordering Tigray, said Alsir Khaled, director of the Sudanese refugee agency in the border town of Kassala. A Sudanese government source told Sudanese agency Suna that up to 200,000 Ethiopians could seek refuge in Sudan.
Receiving Eritrean Foreign Minister Osman Saleh, Sudanese Prime Minister Abdallah Hamdok insisted Wednesday on "the need to end the fighting in Ethiopia as soon as possible and to return to negotiations to avoid wars", Suna said .
With AFP and Reuters