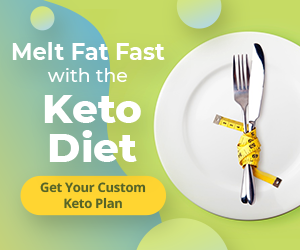 Alassane Ouattara was declared the winner of the October 31 presidential election in Ivory Coast after a poll that took place under high tension. This third term, strongly contested by the opposition, which considers it illegal, poses the threat of violence over the coming weeks.
On November 3, 2020, the Independent Electoral Commission (IEC) declared Alassane Ouattara winner of the presidential election, with a score of 94.27% and a turnout of 53.90%. For the incumbent president, whose candidacy for a third term is considered illegal by the opposition, the flavor of victory could taste bitter. At the end of an election campaign that was not really one, the post-election situation is now shaping up to be very tense.
A contested victory
Last March, however, the Ivorian president chose his Prime Minister, Amadou Gon Coulibaly, to lead his party, the RHDP, during the electoral battle, in order to make room for a new generation. But following the death of his designated dolphin in July, Alassane Ouattara returned to this announcement, yet welcomed from all sides. Citing a "force majeure", he officially stands as a candidate on August 6. "This is not a mandate that I would have liked to do, I do it out of civic obligation. This will allow a new team to be formed which will take over as quickly as possible", declared the president-candidate for France 24.
For the opposition, his candidacy for a third term is illegal because the Ivorian constitution limits the number of presidential terms to two. But Alassane Ouattara decided to ignore it, considering that the adoption of a new Basic Law in 2016 authorized him to stand again as a candidate.
>> To see: Interview with Alassane Ouattara: "It is time for Laurent Gbagbo to return to Ivory Coast"
From Belgium and Paris, Laurent Gbagbo and Guillaume Soro, whose candidacies were rejected, subscribe to the call for civil disobedience and a boycott of the electoral process launched by the opposition united around the two candidates Henri Konan Bédié and Pascal Affi N'Guessan.
Thirty years political career
Alassane Ouattara called his decision a personal "real sacrifice". But this controversial third term has sparked protests, which have sometimes turned into intercommunal violence. At least 30 deaths have been reported since August.
In November 2010, Laurent Gbagbo and Alassane Outtara both declared themselves the winners of the presidential election. On April 11, 2011, after a 5-month civil war, the first was taken prisoner by the forces of the second, supported by the United Nations Operation in Ivory Coast (Onuci) and the French army. This post-election crisis has left more than 3,000 dead.
Over the past three decades, Alassane Dramane Ouattara (ADO) has left his mark on political life. Born in Dimbokro, in the center of the Ivory Coast, in 1942, he obtained his baccalaureate in a high school in Ouagadougou, then the capital of Upper Volta. Thanks to an American scholarship, he continued his studies in the United States. There he obtained a doctorate in economics at the University of Pennsylvania, Philadelphia, then he joined the International Monetary Fund (IMF) in Washington, in 1968, before joining the Central Bank of West African States ( BCEAO).
In November 1990, this "made in Washington" technocrat became the last Prime Minister of the "Old", Félix Houphouët-Boigny, the father of Ivorian independence. In the presidential polls of 1995 and 2000, his candidacy was rejected on the grounds that he did not meet the conditions of "ivoirité" unable to prove before the Ivorian courts that his two parents did indeed have Ivorian nationality.
Balance sheet and uncertainties
When he finally moved to the presidential palace in Abidjan in May 2011, ADO placed investments in infrastructure and economic development at the center of its priorities. Since 2012, Côte d'Ivoire's GDP has grown by an average of 7-8% per year.
>> AT see: Special edition of the Journal of Africa
Since entering the campaign, Alassane Ouattara has been highlighting his record, namely his policy of major works and his good relations with Westerners and donors.
Alassane Ouattara admits not having succeeded in everything. "I certainly did not succeed everything, but the results are there. (…) I gave the best of myself", he said in March 2020. He often recalls that he inherited a country "in tatters", and prides itself on having "brought back peace and security" and "put the country back to work" ".
By deciding to serve a third term, it is once again the question of civil peace that arises in Côte d'Ivoire. The opposition's refusal to recognize Alassane Ouattara's victory risks pushing the country into a period of turmoil.