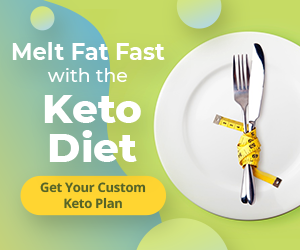 The general strike started on Monday morning in Belarus, according to the opponent Svetlana Tikhanovskaya, the day after the ultimatum given to President Lukashenko to leave power.
Belarusian opposition leader Svetlana Tikhanovskaya announced on Monday (October 26th) the start of strike movements to demand the departure of President Alexander Lukashenko, the day after another big demonstration against the government in Minsk.
"From this morning, employees of public companies and factories, the transport sector, miners, teachers and students began to strike," she said on Telegram messaging.
She urged her compatriots to show "that no one will work for the regime" of Alexander Lukashenko. "The strike in public enterprises is a lever of economic pressure. And the strike in the private sector is a sign of everyone's solidarity, it is just as important."
Студенты продолжают стоять в сцепке у БГУ (несмотря на людей в балаклавах поблизости) и скандисости "и скандисости" и скандисости "и скандисости" и скандисости "и скандисости". pic.twitter.com/Pq2bUurmdM

– TUT.BY (@tutby) October 26, 2020
A leading figure in the opposition, exiled in Lithuania, Svetlana Tikhanovskaya, 38, this month issued an ultimatum to Alexander Lukashenko, giving him until Sunday to withdraw, failing which she would call for a general strike .
On social networks, opposition media posted videos on Monday morning showing dozens of young people gathered in front of universities or doing sit-ins.
The independent media Tut.by has published images of workers carrying out walkouts or solidarity actions in at least four large public factories.
Businesses nationwide are operating normally, government says
"It's difficult to know how far people will go because of the great pressure from the authorities," Alexander Yarochouk, head of the Belarusian Confederation of Democratic Trade Unions, told AFP, adding that he had not called for a strike.
A spokeswoman for the Prime Minister said on Facebook that businesses in the country were operating normally.
"Some of our employees have joined the strike," said Natalia Bezroukova, 54, a striker from a public construction firm interviewed by AFP in the center of Minsk.
To see >> Svetlana Tikhanovskaïa, head of the Belarusian opposition: "We want a new country"
Next to her, participating in a human chain of about fifteen people, Elena Velitchko, 43, an entrepreneur, also decided not to work. "I am willing to do a lot of things to get our voting rights back."
The Belarusian opposition demands the departure of Alexander Lukashenko, 66, in power since 1994, after the presidential election deemed fraudulent on 9 August. The protest movement has since come under constant pressure from the authorities.
On Sunday, a new demonstration brought together more than 100,000 people in Minsk. A total of 523 people were arrested that day on the sidelines of protests across the country, according to the Interior Ministry.
With AFP