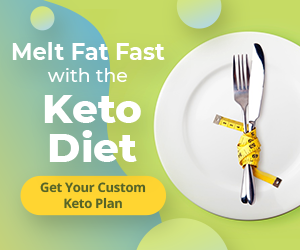 The national anti-terrorism prosecution requested, on Friday, a trial for four people in the entourage of the two jihadists, killed by the police after having assassinated Father Jacques Hamel in July 2016.
Four defendants including a large absent. The national anti-terrorism prosecution requested, Friday, October 23, a trial at the assizes for three people in the entourage of the jihadists who murdered Father Hamel in his church in July 2016, and against the propagandist Rachid Kassim, presumed dead in Iraq. It is now up to the investigating judge in charge of the case to make a final decision on the holding of a trial at the assizes.
If the judge follows the requisitions of the anti-terrorism prosecution, at least three men could end up in the box of assizes to answer for "criminal terrorist association". They are suspected of having associated with the two attackers by being informed of their terrorist intentions, but not necessarily of their precise project.
> To read also: Homage to Father Hamel: "Hate will not triumph"
The first, Farid K., arrested the day after the attack, is a cousin of Abdel Malik Petitjean. Aged 35, he is notably accused of having wanted to go to Syria, of having wanted to commit violent action in France and of having supported his cousin when he learned that he was initiating a terrorist project. "He disputes the facts," responded his lawyer, Me Simon Clemenceau.
The second, Yassine S., was arrested a few days after the attack. This young man from the Toulouse suburbs, now 26, had joined the two jihadists in Saint-Étienne-du-Rouvray two days before the attack.
Finally, Jean-Philippe Steven Jean Louis, 24, was implicated in 2018 in this investigation. The Pnat suspects him of having supported and helped to finance the terrorist tendencies of Abdel Malik Petitjean, of having tried to go with him "on multiple occasions to Syria" in order to join the Islamic State organization.
An international impact
The probable instigator of the attack and notorious French recruiter of the EI group, Rachid Kassim, 33, is unlikely to be present. Targeted by an arrest warrant for "complicity" in the attack, this jihadist also accused of having remote-controlled the Magnanville attack and several plans for attacks in France would have been killed in 2017 in the Iraqi-Syrian zone.
The assassination at Saint-Étienne-du-Rouvray of this priest, a highly symbolic target, had an international impact, twelve days later the terrorist attack in Nice, which left 86 dead.
The investigation, more than four years long, also made it possible to identify the profile of the two attackers, "unfortunate candidates for jihad", "both evolving within the jihadosphere" and who "entered into a relationship via Telegram four. days "before the attack.
With AFP