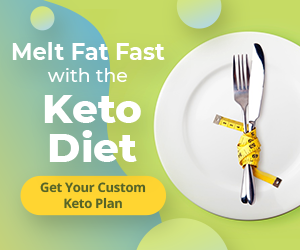 In a very disjointed press conference, Donald Trump's lawyer, Rudy Giuliani, brewed several conspiratorial theories, accusing in particular, without concrete evidence, Nicolas Maduro, George Soros or even the Democratic camp of having participated in a large fraud around the US presidential ballot.
A press conference with surrealist accents. Between direct accusations against Joe biden and cinematographic references, Rudy Giuliani delivered, Thursday, November 19, to a rambling defense of Donald Trump who asserts, without concrete evidence, that the US presidential election was rigged by the Democratic camp.
In a nearly two-hour press conference, the president's personal attorney spoke of counting machines that allegedly "changed" votes for Trump into votes for Barack Obama's former vice president. He also denounced the presence in the ballot of multiple votes or those of deceased people.
More curious still, he referred to the 1992 film "My Cousin Vinny", which chronicles the trial of two men wrongly accused of murder, attempting to imitate the New York accent of its lead actor Joe Pesci.
Rudy Giuliani, whose campaign before the courts to strike some votes has failed so far, has read some of the 220 sworn statements concerning fraud in the counting of postal votes, including in Pennsylvania and Michigan, Key state won by Joe Biden.
"The fraud is repeating itself in several states"
"What emerged very quickly is that there was no electoral fraud in one state, the trend is repeated in several states," he said, suggesting "a centralized plan" of the Democratic Party to focus on "large cities controlled by Democrats and those with a long history of corruption".
The New York native took on rival Philadelphia, Pennsylvania, claiming voters in neighboring New Jersey were able to vote without being screened. These accusations of massive fraud have yet been denied by the US cybersecurity and security agency, according to which the presidential election of November 3 was "the safest in the history of the United States".
This press conference was "the most dangerous" and "surely the craziest" in American history, reacted on Twitter the former director of the agency, Chris Krebs, sacked Tuesday by Donald Trump, who refuses to admit defeat.
That press conference was the most dangerous 1hr 45 minutes of television in American history. And possibly the craziest. If you don't know what I'm talking about, you're lucky.

– Tom Rorow (@C_C_Krebs) November 19, 2020
Because Rudy Giuliani went further by directly accusing Joe Biden of being at the origin of these frauds. It is "an organized scheme that comes directly from the Democratic Party and it comes from the candidate," he said.
"That's why he may not have needed to go out and campaign," he explained, as Joe Biden led a largely virtual campaign because of the Covid-19 pandemic. "He had to be aware of what they were doing," he said.
"A scandalous iron curtain of censorship"
The former mayor of New York also attacked again the Canadian company Dominion, whose electoral software used in Michigan would have, according to him, erased or reassigned to his rival millions of votes intended for the president. He notably accused Dominion of being owned by another IT company, Smartmatic, which is said to have ties to the Venezuelan socialist regime and the billionaire George soros, regular target of followers of conspiracy theories. Both companies have rejected his claims.
He also attacked the national press, which allegedly erected "an outrageous iron curtain of censorship" by ignoring or discrediting accusations of fraud. "You are lying to the American people when you say there is no evidence," he replied to a reporter who noted that several complaints had already been dismissed by the courts.
"My God, what must we do to make sure you give the people the truth?" He called out as, under the heat of the spotlight, the dark dye of his hair dripped down his temples.
With AFP