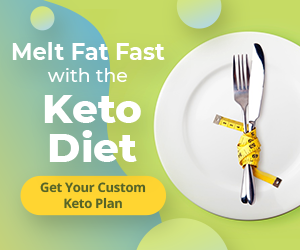 "A few dozen residents" of institutions for the elderly will receive the vaccine developed by the American Pfizer and the German BioNTec on Sunday, launching the vaccination campaign in France. It will accelerate with "larger" deliveries at the beginning of January, specifies the Minister of Health.
After the United States and Mexico – where it will begin on Thursday – it will soon be Europe's turn. The first vaccination campaign against Covid-19 will begin on Sunday in France in institutions for the elderly and will affect "a few dozen residents", announced Tuesday, December 22 the Minister of Health, Olivier Véran.
"There will first be two or three establishments concerned. One on the side of Paris, not very far from Paris, another on the side of Bourgogne Franche-Comté and then possibly a third which is under discussion," said the minister , specifying that the first vaccines would be "delivered Saturday" on the territory. He specifies that this campaign concerns all of Europe.
These first injections of vaccine developed by the American Pfizer and the German BioNTech will be extended "to other establishments on Monday and then on Tuesday. We are going to scale up like that gradually, it is the initiation of the vaccination campaign," added Mr. Véran. For this, it will be necessary for the High Authority of Health in France to render a favorable opinion on this vaccine, Thursday at 11 am.
"Larger" vaccine deliveries are scheduled for "late December and early January".
Asked about the advisability of making the vaccine compulsory to go to a restaurant or go to a public place, the minister replied that no. "Vaccination against the coronavirus will not be compulsory either to take public transport or to enter a restaurant or obviously to go to work," he reiterated.
Consideration of the bill on health emergencies postponed
During his interview on TF1, the Minister of Health also returned to the controversial bill establishing a sustainable health emergency management in the event of a future pandemic. It will not be examined by Parliament "in the coming months, before being out of the crisis," said Olivier Véran.
The possibility of seeing certain trips made conditional on vaccination, mentioned in this bill presented to the Council of Ministers on Monday, has provoked fiery reactions from the opposition, which fears a restriction of freedoms.
"This text is not at all intended to consider compulsory vaccination against the coronavirus", assured Olivier Véran. But, "because it takes confidence so that the French can be vaccinated freely (…), the government will not propose this text in front of the Parliament before several months, before being out of the crisis". "The debate is closed," he said.
Some 386 Covid patients have died in the past 24 hours, bringing the total number of deaths to 61,702 since the start of the epidemic, according to figures released Tuesday evening by Public Health France.
With AFP