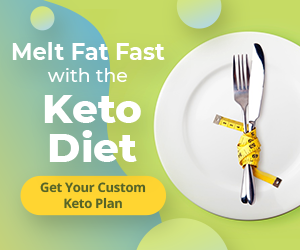 Published on : Modified :
Aksum airport in Tigray province in northern Ethiopia was damaged on November 22, according to the Ethiopian news agency ENA, as part of the conflict between the Ethiopian army and the authorities of the region. Be careful, some photos circulating on social networks to illustrate this information are in fact old images taken out of context.
On November 22, the Ethiopian national news agency ENA announced that the airport of Aksum, in the province of Tigray, in the north of Ethiopia, was destroyed by "extremists of the TPLF", the Front for the Liberation of the People of Tigray, against which the Ethiopian army is leading a military offensive for three weeks.
On the same day, images showing the interior of a destroyed airport terminal were shared hundreds of times on Facebook. In the post, the user deplores the destruction of Axum airport in Tigray.
A reverse image search (see here how to do it), however, shows that not all of these images show Axum Airport. The first two photos represent Tripoli airport in Libya, photographed by journalist Marine Olivesi on September 2, 2014:
In a separate Facebook post from November 22, more photos legendary claimed to show Axum Airport:
The top photo is actually a photo of Donetsk airport in Ukraine, filmed by CNN correspondents on February 2, 2015. The Facebook page Sidaama Today quickly denounced the reuse of this image out of its original context.
The airport terminal still intact
Images released on November 23 on YouTube by the Addis Media Network television channel show damage to the landing strip at Axum airport. We can see that the airport terminal is intact:
Axum Airport has only one terminal, as can be seen on the contributory site Sleepinginairports.
In summary, the airstrip at Axum airport was indeed damaged, but some images posted on social networks to illustrate the damage actually show other airports destroyed previously, during the conflicts in Ukraine and Libya. .
On November 4, Ethiopian Prime Minister Abyi Ahmed launched an offensive against the TPLF, the head of Tigray province which attempted to secede in September. The conflict provoked an influx of refugees in neighboring Sudan. November 23, Abiy Ahmed laid an utlimatum to the TPLF, giving it three days to surrender. Covering the conflict is proving difficult asInternet and telephone connections were cut.
After participating in the fall of the military-Marxist Derg regime in the late 1980s, the TPLF ruled Ethiopia for nearly 30 years. Abiy Ahmed, Oromo Prime Minister who came to power in 2018, won the Nobel Peace Prize in 2019 for his work for reconciliation between Ethiopia and Eritrea. Its reform agenda came up against the military and economic influence of the TPLF within state institutions, feeding the voltages between the government and the former ruling party.