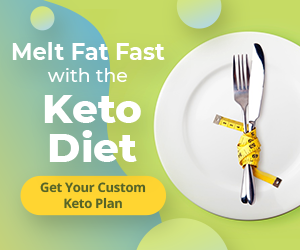 Two pollsters – Rasmussen Group and Trafalgar Group – stand out from those polls who give Democratic candidate Joe Biden the winner in Tuesday's presidential election. They say the race is much closer than you might think. But their arguments, taken up by Donald Trump, leave many observers skeptical.
An advantage nationally and in most key states. The majority of pollsters in vain to give the Democratic candidate a comfortable lead Joe Biden in voting intentions, Donald Trump does not miss an opportunity to repeat that "his" figures predict that he will win the presidential election on November 3.
"REAL polls now give me a winner", the president tweeted again on October 27e. In the ocean of institutes anticipating a victory for Joe Biden, Donald Trump can, in fact, lean on a few islands of resistance, which see him neck and neck and even with a slight advantage over his Democratic opponent.
Institutes that got it right in 2016
The two main pollsters that have President Trump dreaming of a second term are Rasmussen Reports and Trafalgar Group. Names less established than Gallup, Ipsos or YouGov, but which should not be ignored for all that. They have the advantage of being among the only ones who got it right in the last US presidential election.
Rasmussen Reports had predicted the final score of Hillary Clinton – Donald Trump's 2016 Democratic opponent – much better than its competitors, while Trafalgar Group had managed to anticipate the Republican candidate's success in key states where no one had bet on him.
In his tweet of October 27, Donald Trump makes express reference to Rasmussen Reports which, that day, gave the outgoing president a slight advantage. It has even become the president's most-cited polling institute, the Washington Post noted.
Established in 2003 in the very democratic state of New Jersey, Rasmussen Reports has built a solid reputation in conservative circles over the years. "It has become their survey compass," the center-left magazine wrote in 2010 The New Republic, while two years later, the Washington Post called these pollsters an "antidote to traditional institutes for Republicans."
During Barack Obama's two terms, the Rasmussen Report consistently gave the Democratic president a lower rate of support than his rivals. And he's been doing the opposite since Donald Trump inherited the keys to the White House.
"Likely voters" and "timid voters"
This pro-Republican bias stems in large part from the way this institute conducts its opinion research, writes Nate Silver, the American poll guru. The Rasmussen Report only retains the opinion of "probable voters", while most other pollsters are interested in all those registered on the electoral rolls, recalls thehe American political news site The Hill.
The Rasmussen Report assures us that the forecasts are more accurate by only caring about the opinion of those who are sure to come on election day. But critics of this approach, starting with Nate Silver, point out that Republican voters have traditionally been more engaged than Democrats. A method which would tend, therefore, to over-represent the conservative camp.
Proof of the limits of these polls: the Rasmussen Report missed the scale of the blue wave during the midterm elections in 2018 which allowed Democrats to become a majority in the House of Representatives.
The Trafalgar Group, the other institute to predict Donald Trump's victory on Tuesday, also did not shine in 2018, placing among the five institutes in sleast reliable wave of the time. But this time around, their method would give them an advantage over all other pollsters, said Robert Cahaly, founder of the Trafalgar Group, during its many interventions in the media.
What is its secret ingredient? He claims to be the only one to take seriously the fact that voters lie to pollsters. There is said to be a "desire to be socially accepted" which prompts supporters of Donald Trump not to say that they intend to vote for him, he explains at the Wall Street Journal.
While pollsters did not understand how popular Donald Trump was in some circles four years ago, today they would underestimate the number of voters who dare not be associated with anyone. one "that the established media have spent their time describing as a racist, a liar, a budding dictator and a buffoon," he continues. This would be particularly true in these famous "swing states" which would reserve, this time again, unpleasant surprises to those who predict a defeat to Donald Trump.
This idea of ​​an army of "timid voters" about to make the polls lie yet again has provoked a fierce debate in the small world of opinion polls, underlines the Slate site. The Trafalgar Group polls have indeed produced particularly astonishing results which, if proven, would constitute a revolution in American electoral behavior. This institute claims, in fact, that nearly 30% of Democratic voters in certain key states would be ready to vote Trump this time, as would more than 15% of the African-American electorate, underlines The Street website. "This is nonsense," says Nate Silver. But hadn't a Donald Trump victory in 2016, too, been deemed absurd?