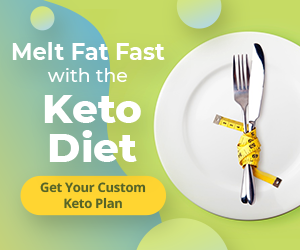 A video relayed by US President Donald Trump, defeated in the US presidential election on November 3, claims to show a suspicious scene where ballots were found in California, and therefore, not yet counted. The scene however shows a classic statement of ballots.
Tweeted on November 11 by Donald Trump, the video had been viewed nearly 7 million times in half a day, and relayed more than 113,000 times. We see a woman filming officers collecting ballots from a dedicated mailbox.
The woman filming speaks to the officers:
Woman: "Gentlemen, do you collect ballots?"
Male: "Yes."
Woman: "I thought they were all collected. I just want [filmer pour] document."
Man: "No, we're still collecting."
Woman: "Wait, how come they already announced the state results?"
Male: "Because these are mail ballots."
Woman: "Is there a ton inside?"
Male: "Yes."
Woman: "Are you officially accredited to do this?" (Man points to his badge) "And where are you getting these bulletins?"
Male: "At the central election office."
Woman: "Is this a government building?"
Male: "From Los Angeles County."
Donald Trump posted this video with the caption: "Look, these are ballots! Has our country really come to this?", Implying that these ballots had still not been counted in the time of his tweet, Nov. 11.
What does this video show ?
The video is not recent and had circulated as early as November 4, relayed by Internet users who were surprised to see ballots collected from a letterbox the day after election day. It was filmed in Reseda, California, a traditionally Democratic state and reported by media as having been won by Joe Biden on the evening of November 3.
As explained the Politifact verification site citing the Los Angeles County Twitter account, this video shows nothing abnormal: the mailboxes were scheduled to be closed at 8 p.m. on election day, and the ballots to be collected the next day. "These are valid ballots that will be processed and counted during the post-election prospecting – like all pending votes by correspondence," the tweet said.
The procedure visible in this video is therefore the normal procedure. As of November 12, on 96% of the ballots counted, Joe Biden leads by 64.2% of the votes, or 10.3 million votes, against 33.7% for Donald Trump, or 5.4 million votes.
In the United States, cases of electoral fraud are extremely rare and security procedures severely limit this possibility, as two system experts explained in the article below.
>> To read on the Observers : Deaths at the polls? Suspicion of postal votes in the US presidential election