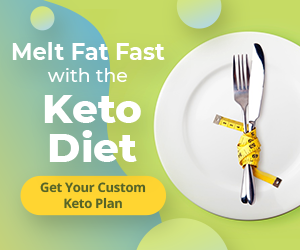 Women's football in Nigeria has gained momentum over the past five years with the incredible performance of the U-17 women's national team, the Flamingoes, and their U-20 counterpart, the Falconets.
Nigeria's senior national Super Falcons team made the country proud at the recent African Women's Championship hosted by South Africa, winning the giant trophy at the expense of defending champions Equatorial Guinea.
Some of the Super Falcons' current and past players have become household names in Nigeria, with some of them given nicknames due to their scintillating performances on the pitch. Here is a profile of four key members of the Active and Inactive Super Falcons and their nicknames.
Mercy Akide remains the women's national team's top scorer to date with more than twenty goals in ten years. She has been nicknamed – Marvelous Mercy Akide because of the beautiful goals she scored and her unique and graceful technique. At the height of her career, she played club football in the United States before suspending her football at a time. She is currently married to ace journalist Collins Udoh.
Gangling Gift Otuwe, one of the greatest players on the current Super Falcons squad, is a forward currently plying her trade with Delta Queens of Asaba in Delta State, Nigeria. She has the same physical attributes as former Super Eagles captain Nwankwo Kanu, hence the nickname Kanu. Blessed with incredible skills and aerial capabilities, Gift Otuwe was a full member of the Falconets squad at the 2007 FIFA Women's World Cup in China. At 26, Gift "Kanu" Otuwe still has a lot to offer at the senior level in the years to come.
Nkiru Okosieme (Director)
Nkiru Okosieme was born in 1972 to a footballing family in Delta State Nigeria. A midfielder who has had a distinctive career playing for the Senior Women's National Team – The Super Falcons, she was given the nickname of manager because of her talent for scoring crucial goals via headers. She has already scored a hat-trick in an African Women's Championship match, all via headers. She was part of the Super Falcons squad at the 1991 FIFA Women's World Cup in China and the 1995 FIFA World Cup in Sweden.
Kikelemo Ajayi (Mamayaro)
Kikelemo Ajayi was a left-back for the senior women's national team, the Nigeria Super Falcons. She also has the distinction of having also been captain of the successful 2006 African Women's Championship held in Nigeria. She also scored the first goal in Algeria's 6-0 mayhem. She earned the nickname Mamayaro because she plays in the same position as former Super Eagles star defenseman Celestine Babayaro. She also rides in the same way as the former Olympic gold medalist.