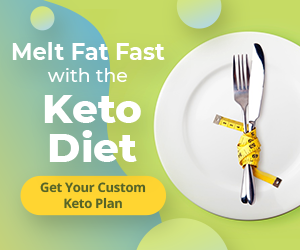 Published on : Modified :
Since Joe Biden's victory on Saturday, Donald Trump has shown no desire to concede defeat. His campaign of legal appeals against the election result continues and the incumbent president appears more isolated than ever.
Face closed, shoulders slightly tucked in, Donald Trump seemed to be alone on Saturday on his golf course, near Washington. Like a nightmarish weekend marked by the victory of Joe Biden and by the joy of democratic America even under the windows of the White House.
The president, a golfer emeritus, was seen on the greens on Saturday at his golf club in Sterling, Virginia. After finishing his game, he poses for a photo with a wedding couple. But no image of the moment when his defeat is announced to him circulates.
In a press release issued by his campaign teamVisibly prepared in advance, Donald Trump, who claimed to have won on election night, accused Joe Biden of "rushing to present himself falsely" as the winner.
After the announcement of the election of Joe Biden, the presidential procession set off for the White House.
"Pack up your things and go"
The procession then made its way through the crowds that flocked to the White House to celebrate the victory of Joe Biden, in a concert of horns. The presidential residence is located in the heart of the capital, a Democratic stronghold.
"Pack up your things and go," orders a sign. Fingers of honor are raised in its path.
Seen at a side entrance of his residence, jaws clenched, Donald Trump waved to journalists, fired at 4 p.m. on Saturday.
On the television channels, which he likes to watch, the scenes of jubilation in the big American cities turn on a loop. And a few tens of meters from him, the party is in full swing.
Two angry tweets fell in the evening: "71,000,000 legal ballots, the largest number ever recorded for a sitting president!" Shouts Donald Trump. But already, his messages no longer meet the same echo.
71,000,000 Legal Votes. The most EVER for a sitting President!

– Donald J. Trump (@realDonaldTrump) November 7, 2020
Sunday morning, still no appeal to his rival, as is the tradition. The now outgoing president repeats the same scenario as the day before: series of tweets crying out for fraud, before a round of golf, again in Virginia.
And with on the road, new signs hostile to the one who had spent the end of the campaign crisscrossing America by plane, several meetings every day on his agenda.
Legal actions that are unlikely to succeed
Visibly isolated, only a small circle of faithful unreservedly supports its relentlessness around legal proceedings which have very little chance of success. Close among relatives, Republican Senator Lindsey Graham urged him Sunday morning: "Do not concede, Mr. President, fight."
"We must protect our democracy with full transparency," added "First Lady" Melania Trump.
Most of the elected representatives of Congress have observed absolute silence for 24 hours. Their cooperation will be essential to avoid the paralysis of institutions.
Little information is filtering out on Donald Trump's intentions during the long period of transition that looms, until the inauguration of Joe Biden on January 20.
Donald Trump's attitude in the coming days will also weigh on Joe Biden's room for maneuver until January 20.
In order to have access to information from federal agencies, you need an administrative decision that initiates the transition process. This could be delayed by the Republican candidate's refusal to acknowledge his defeat, an extremely difficult gesture for this former businessman who made "success" the heart of his speech.
Proof that he is not yet ready to retire, he again cited Sunday on Twitter allegations of "stolen election" before leaving to play golf. Messages immediately pinned by the social network which warned users against potentially "misleading" content.
With AFP and Reuters