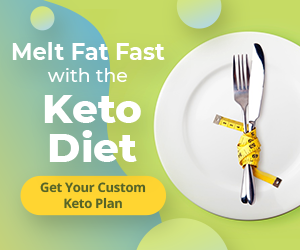 Valencia: Canizares, Miguel, Marchena, Helguera, Moretti, Mantoro, Albelda, Joaquin, Arizmendi, Morientes and Silva
Barcelona: Valdes, Puyol, Marquez, Milito, Abidal, Xavi, Toure, Inietsa, Gudjohnsen, Messi and Etoo
Chance for Eidur Gudjohnsen in 30 seconds but he could not find Samuel Etoo because his first contact was not very precise.
Bad first contact from Etoo as Messi found him with only Canizares to beat but he ate it in the 3rd minute.
Good luck for Yaya Touré from a corner but his header was straight on Canizares and he felt it in the 9th minute.
Fantastic goal from Etoo, as he skips the challenge from Marchena and Mantoro; and swept the shot past Canizares in the 13th minute.
Another chance for Etoo as Puyol won a header and he fell nicely towards Etoo but his header was straight to Canizares in the 21st minute.
Absolutely awesome 2nd goal for Barcelona as they passed and moved the ball between 6 players, it finally came to Etoo, it passed to Iniesta who passed it to Messi at Etoo and his 2-0 in the 26th minute.
Another fantastic piece of Barcelona football, started by Gudjohnsen, chased by Messi to Etoo and then to Iniesta, whose cross was narrowly missed by Messi to make it 3-0 in the 31st minute.
Valencia's first attempt of any note in the 33rd minute as Arizmendi cut inside Puyol but his shot was well over.
Another chance for Etoo, as he has a great run behind Valencia's defense but Marchena managed to stick out a leg to prevent Etoo's hattrick in the 36th minute.
Morientes had to get injured for Vicente in the 39th minute.
Etoo is at it again, this time he went through 2 defenders and was about to release the trigger when a desperate lunge from Marchena kept him from making 3 in the 42nd minute.
Lionel Messi is absent due to an injury which could be muscular in the 43rd minute replaced by Giovanni.
Half time
Valencia 0 Barcelona 2
Such a poor performance Valencia have given all season and they have been disastrous this season to be fair. Barcelona were so superior with Etoo being in supreme form it was embarrassing.
It was too easy for Barcelona and some of their players didn't have to sweat. The only downside for them is that Messi got injured and risks missing out next week's big clash against rivals Real Madrid.
Valencia surely cannot play worse than in the 1st half.
Etoo has another chance in the 47th minute after jumping a challenge and his shot was straight on Canizares.
Good defense from Milito to prevent Joaquin from putting a cross and the resulting throw-in was struck by David Silva whom Valdes struggled to save in the 51st minute.
Superb shot from Giovanni but he was saved by Canizares in the 53rd minute.
His 3-0 with another good pass involving Xavi and Giovanni, who generously passed to Gudjohnsen to strike home in the 61st minute.
Chance for Valencia on a free kick from Vicente and again Valdes drops the ball over the crossbar in the 65th minute.
The decoration is activated for Touré and Mata is activated for Joaquin in the 65th minute.
Etoo comes out for Bojan Krkic in the 67th minute.
Lomban was on for Moretti in the 71st minute.
Chance for Giovanni to make 4 but as he conceded a pass from Xavi in ​​the 73rd minute, but his shot was wide.
It really should have been 4 as Barcelona started a move from their own half with Deco, who gave the ball to Giovanni and his cross pass was well controlled by Gudjohnsen; he jumped 2 challenges, passed a nice ball to Xavi, he rounded Canizares, crossed to Giovanni but his weak shot was cleared by Miguel in the 76th minute.
Nice shot from Bojan as he controlled a pass from Xavi well on his chest but was straight to Canizares in the 80th minute.
Half a chance for Vicente in the 81st minute as Marquez was very sloppy with his faint and he went straight to Villa and he passed to Vicente but the angle was too sharp for him to score.
Free kick in a dangerous position for Valencia, in the 90th minute, taken by Vicente, but scratched with relative safety by Victor Valdes.
Full time
Valencia 0 Barcelona 3
It was too comfortable at the end for Barcelona as Valencia were barely better in the 2nd half but still nowhere good enough at the top level.
There have been a lot of good performances from Barcelona players with Gudjohnsen, Xavi, Iniesta, Puyol, Toure, Deco, Giovanni, Abidal and above all Etoo all in great shape.
The only players who got credit for Valencia may have been Canizares and Miguel, the rest was horrible.