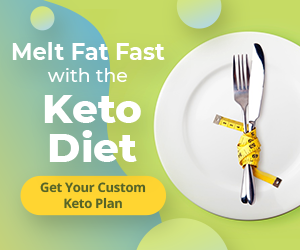 Nigerian Lille striker Victor Osimhen, one of the big revelations of the 2019-2020 season in Ligue 1, signed on for Napoli on Friday, the two clubs announced. The 21-year-old Osimhen scored 18 goals in 38 appearances in all competitions last season with Losc. His transfer is estimated at 70 million euros.
Victor Osimhen, winner of the Marc-Vivien Foé Prize, will not put his title on the line next season. The Nigerian striker leaves the League 1 this summer to engage with Naples, in Serie A.
The Italian club ended the suspense on Friday July 31 for this transfer announced for several weeks. The Lille center forward has signed for Naples for five seasons.
>> To read also: "Marc-Vivien Foé Prize 2020: Nigerian Victor Osimhen elected African player of the year in Ligue 1"
Very fast, skillful, at ease in depth or back to goal, the Super Eagle has displayed astonishing qualities of maturity for its 21 years, becoming indispensable at the forefront of the attack of the Mastiffs.
With 18 goals, including 13 in the league, the Nigerian exploded on the national scene but also in the Champions League, where he scored two goals and impressed the opponents of Lille (Ajax Amsterdam, Chelsea, Valencia).
Colossal added value
A transfer of around 80 million euros, bonus included, symbol of the ambitions of Naples, but above all a superb economic coup for Lille, who had brought him a year ago from the Belgian neighbor of Charleroi, for "only" 12 million euros.
His departure thus allows Lille to achieve colossal added value, in line with the model of "player trading" adopted by President Gérard Lopez and his sports advisor, Luis Campos.
Neither club has officially communicated the financial details of the operation, but Napoli president Aurelio De Laurentiis has confirmed the 70 million euros, plus 10 million in bonuses that sources familiar with the matter in Lille. had mentioned to AFP.
The sum disbursed by Napoli is a form of guarantee of confidence for Osimhen because it is very far from the standards of the club, in good financial health, and of Serie A in general.
"In Naples, we feel very good"
Osimhen, who therefore chose Italy rather than England to continue to grow, will find in Gennaro Gattuso a coach convinced of his potential and ready to quickly secure him a starting place.
Even before arriving, Osimhen has in any case already been reassured by Kalidou Koulibaly, who promised him that the tifosi would welcome him more than with open arms.
"I spoke with him but he already knew everything. I told him that in Naples, we feel very good," said the Senegalese defender to Radio Kiss Kiss.
"When I arrived I was a little scared too. But after two weeks I was integrated and felt at home. Naples is a beautiful city with superb tifosi. Here, there are only enthusiasts football doesn't exist anywhere else. "
With AFP