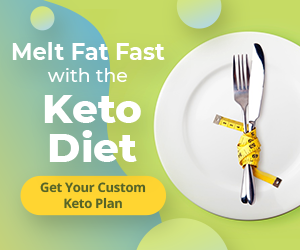 This is also what Gilbert (pseudonym), an activist of the Ivorian Popular Front (FPI), denounces.
At around 6.30 a.m., I was waiting for a bus with about 40 other FPI activists at the Gandhi roundabout. [dans la commune de Yopougon, NDLR], to get to the meeting at the stadium.

About 30 to 40 young people then arrived with four cars and six motorcycles, with machetes: we think they were "germs"[termdesignating[termedésignantdes[termdesignating[termedésignantdesyoung offender gangs, Editor's note]. They attacked us, and I heard some of them shouting, "You are going to see what we do with you and your rally!"

Personally, I was hit with a machete in the head and arm. So I passed out, because I lost blood. Comrades sent me to a clinic, where I had a few stitches on my head, cheek and arm. I was also given a tetanus toxoid injection. Those who attacked us took everything I had on me, including my smartphone. There were other wounded among us, having been beaten with machetes or clubs.

For me, we were attacked because we support the opposition: already, some of us had party t-shirts, and then the meeting places of activists wishing to go to the meeting had been published on social networks. . Moreover, this is not the first time that members of our party have been attacked by "germs" when we go to rallies or marches. But as far as I'm concerned, it's the first time I've been injured.
Gilbert (pseudonym) suffered skull and arm injuries during an attack on members of his party in Abidjan on October 10. Photo sent by himself to our editorial staff.
In addition, several testimonies have also reported bus attacks or stones carrying opposition activists.
Our editorial team contacted Sidi Tiémoko Touré, the government spokesperson, to find out the authorities' response to the opposition's accusations. We haven't received a response, but we will post it if it reaches us.
These incidents come at a time when the climate was already tense between supporters of Alassane Ouattara and the opposition. In August, clashes – sometimes deadly – had already occurred in several cities of the country.
>> READ ON THE OBSERVERS:
– Ivory Coast: in Daoukro and Bonoua, demonstrations against a third term of Alassane Ouattara degenerate
– Ivory Coast: looting and violence with machetes in the town of Divo
On August 13, young people armed with machetes had already attacked protesters during demonstrations against Alassane Ouattara's decision to run for a third term, under the passive watch of the police, as Amnesty International had denounced. Opponents had then denounced a complicity between the power and the "microbes" on RFI, charges dismissed by the authorities.
>> READ ON THE OBSERVERS: Men armed with machetes in a green minibus in Ivory Coast: what do we know about these images?
Although the Ivorian Constitution limits the number of consecutive presidential terms to two, Alassane Ouattara believes that the adoption of a new fundamental law in 2016 allows him to run for a third consecutive term, which the opposition contests.
Article written by Chloe Lauvergnier.