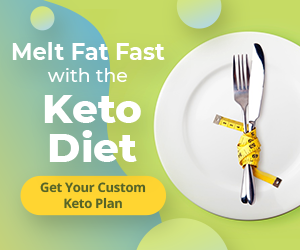 Two days before a demonstration against the certification of the election of Joe Biden as the next US president, Enrique Tarrio, the leader of the far-right militia Proud Boys, was arrested Monday in Washington. This Cuban American has led the small group of white supremacists for more than two years. Portrait.
In the processions, Enrique Tarrio always wears the same outfit. Baseball cap on his head, trendy sunglasses on his nose, yellow and black polo shirt and bulletproof vest on his back, he leads his troops, those of the Proud Boys (the "proud boys"), an American militia extreme right wing of which he is the leader.
Since the results of the American presidential election and the election of Joe biden, he and his men are pounding the pavement to denounce, according to them, a fraudulent vote. The small group plans to meet Wednesday, January 6 in Washington to protest against the certification of the victory of the Democratic candidate by Congress.
But this time, Enrique Tarrio will not be present. The 36-year-old militiaman was arrested Monday in the US capital for his participation in the destruction of a banner "Black Lives Matter"belonging to a church in Washington, during a demonstration on December 12, which had degenerated. Facts he had admitted in an interview with the Washington Post because, according to him, the Black Lives Matter movement, which fights against social injustices, "terrorizes the citizens of this country". Enrique Tarrio even explained his gesture by "love for his country which has done so much for his family".
He is also accused of having been in possession of two illegal high capacity firearm magazines during his arrest.
Previous stays in prison
This Cuban American, raised in Little Havana, near Miami, Florida, already has a fairly heavy criminal record. At the age of 20, he experienced his first troubles after being convicted of stealing a motorcycle. He receives a three-year probation and community service sentence. At 29, he reoffended and was sentenced to 16 months in prison after selling stolen medical equipment.
As the Miami New Times says, this period behind bars would have allowed him "to face his mistakes". He then created two companies, one installing security systems and another supplying GPS systems to businesses.
In 2017, he began dating members of the Proud Boys, a militia founded in 2016 by Gavin McInnes, the creator of Vice magazine, and whose slogan is "We glorify entrepreneurs, we worship the housewife, we cherish freedom. expression, we love our guns ". The young man, who grew up in a conservative Cuban environment, is quickly won over. From August, he is present during the infamous "Unite the Right" gathering of Charlottesville alongside hundreds of white supremacists, nationalists and other neo-Nazis protesting against the removal of the statue of secessionist General Robert Lee. One of them ends up rushing with his car on counter-demonstrators, killing one.
A small "incitement to hatred" group
Asked about this by the Miami New Times, Enrique Tarrio defends himself from any extremist position. He claims to denounce "white supremacism, anti-Semitism, racism and fascism". "I'm pretty dark. I'm Cuban. There's nothing white supremacist about me," he insists. The militiaman sees himself above all as a conservative. "I think conservatism is what will save America," he explains. According to him, the Proud Boys are ultimately just a "bunch of guys hanging out drinking beers and having a good time," as he summarized from the Heavy site. "We are a political group, but this is only secondary."
But on social networks, the groupuscule offers a completely different image. On his personal accounts, Enrique Tarrio denigrates transgender people, among other things, and calls African-American actress Leslie Jones a "monkey". In 2018, his Twitter profile was even suspended. For the American anti-racist association Southern Poverty Law Center, the Prouds Boys are nothing more or less than a small "incitement to hatred" group and in particular hold a misogynistic and anti-Muslim discourse.
Within the militia itself, the organization claims to be violent. Any man wishing to join the group must pass four initiatory rites: pronounce the sentence "I am a chauvinist Westerner who refuses to apologize for the creation of the modern world", give the name of five brands of cereals while being beatings, getting a Proud Boys logo tattoo, giving up masturbation and participating in fights against extreme left groups. Enrique Tarrio succeeded in this last step by striking an "antifa" in June 2018. He then climbed all the ranks until becoming in November 2018 the leader of the movement, which would have between 1,000 and 3,000 members in the United States, according to the New York Times.
Support for Donald Trump
The Proud Boys have since made a name for themselves by openly supporting President Donald Trump. On September 29, during a televised debate with Joe Biden, the tenant of the White House had an ambiguous answer when the journalist asked him to condemn the group : He had called on the Proud Boys to "step back and be ready" ("stand back, stand by"). Roger Stone, a close friend and former adviser to Donald Trump, has also appeared regularly alongside members of the militia.
During the last presidential campaign, as leader of the Latinos for Trump movement in Florida, Enrique Tarrio worked tirelessly to get the businessman re-elected. He told the New York Times that he "personally knocked on 40,000 doors" to convince voters in this state, where the incumbent president has won the day.
Before his arrest, the leader of the Proud Boys had warned that he would continue the fight. He promised on social media that his group's presence would be "unprecedented" in Washington and that they could be dressed in black, like far-left activists Antifa, to go "incognito".
Police say they fear violence and are concerned about the presence of weapons among protesters. The National Guard announced that more than 300 soldiers will be deployed this week in the capital to support local law enforcement. The American secret services will also be mobilized. Washington Mayor Muriel Bowser says, "We will not let anyone incite violence or intimidate our residents."
I am asking Washingtonians and those who live in the region to stay out of the downtown area on Tuesday and Wednesday and not to engage with demonstrators who come to our city seeking confrontation, and we will do what we must to ensure all who attend remain peaceful .

– Mayor Muriel Bowser (@MayorBowser) January 3, 2021