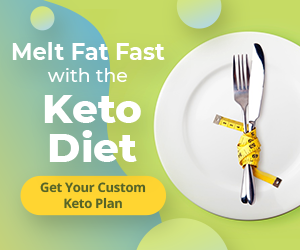 Coherence: Once we have launched an initiative, project, program or process that we are convinced of its impact on our lives, and that it is certain to lead us towards our destiny, and becomes our legacy, we must hone a particular aspect of our behavior and that is consistency in the execution of our plans. It doesn't have to be formal and written. It's more in our state of mind and our attitude. If you have clearly defined and / or understood the logical steps towards the goal, there is no debate, argument, doubt or self-betrayal about it. You just have to go. Be without scruples with yourself. The results that you envisioned are so fundamental that you cannot imagine the opposite – failure. The universe will never disappoint you. He gives you back what you give him. So, don't give it ego poison, but ego food. He will take care of you. Be consistent in carrying out all of the logical steps you have identified or given to you through practice to achieve set goals. Be consistent at all times. Don't find yourself debating with yourself whether you need to wake up or sleep longer, or want to delay taking action overnight. Do what is due today, for tomorrow has its own activities and deserves your full capacity and attention.
Repetition: As you pursue your life and / or your professional goals, you make mistakes and you become disappointed. This is how we learn in life. You should never be so critical of yourself that you are discouraged from trying again. I grew up in Jane Furse, in the Sekhukhune area, Limpopo province, South Africa. There is this football club in Ga-Sekwati Mampuru village, called Sekwati Try Again FC. I like them a lot because their name is very motivating. Life is about repeating and trying again. If you fail to do something, you must try again. You grow up from your mistakes. All you need is a positive attitude and a personal willingness to try again. I think it was Jimmy Cliff who sang the song, Second Time Around. There is always a second time and many more times in life. We must take the opportunity to try again and seize the opportunity for the second time. Sekwati Try Again FC was a very good football club. They never gave up. You win against them, they will come for you next time. They would have studied the previous game, identified your strengths and weaknesses, and figured out how to approach the game a second time. This time around, they'll beat you satisfactorily. Thus, repetition is the master of success.
Staying Power: Success in life depends on your stamina – that is, your stamina, tenacity, and your willingness to hang on. Nothing is easy in life. It is better to get used to the practice of staying the course until the end of the trip. I have never heard of anyone being killed for persistence. What kills people is aversion to their jobs and the problems caused by other human beings in the workplace. It is also caused by our inability to cope with the complexity brought by human beings, or by our attitude towards it. So you have to have stamina. Never take personal issues. Otherwise, this is what will cause you stress and end up killing you. Be in the rational mind at all times. Don't be moved by the challenges and problems presented to you by your colleagues, managers, leaders and / or subordinates. Be aware of the language your superiors use when interacting with you. Respond to them using the same language they use. If they are using command or instruction language, do it the first time and respond accordingly. Do not respond with the language of emotions, as this will irritate them and they will see you as a crying baby and a spoiled rat. If they are using the language of facts, make sure you understand the facts and stick to them. If they are using the language of reason, make sure you understand why they are communicating the way they are communicating with you. So, always be aligned with the language of communication of your leaders, colleagues and stakeholders. So, your endurance is not only physical, but also emotional and mental. You can condition yourself accordingly.
Hard Work: At the end of the day, it's about working hard. That doesn't mean your life has to end, no. You just have to understand that every action needs a little push if you want to be better than the others. Nothing can beat hard work, especially if hard work is accompanied by creativity, innovation and intelligence. We have to love what we do. We have to condition ourselves to plow and invest before we can harvest. Once we feel like harvesting where we haven't plowed, we are on a dangerous road, which will lead to self-destruction. It is beautiful to reap the fruits of our sweat. You enjoy these fruits without any guilt.
So, the work ethic according to the above data is about consistency, repetition, endurance (endurance), and hard work. Nothing less, nothing more. You have to develop a work ethic to be successful. This is the winning formula. Of course, your natural talent is useful at all times. But as John Maxwell wrote in his book: Talent Is Not Enough, Talent Is Not Enough. It takes the right personality, attitude, hard work, determination, etc.